Tim McGraw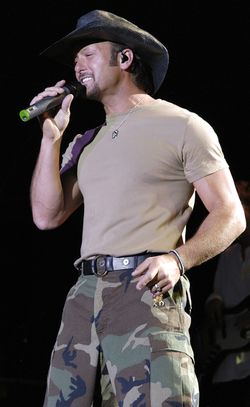 United States
7 responses

• United States
9 May 07
I have a ton of Tim's favorite songs. I love "I know how to love ou well" I also like my best friend angry all the time wouldn't want it any other way not a moment to soon hard on the ticker don't know why we said goodbye renegade don't mention memphis etc. etc

• United States
9 May 07
Nothing wrong with not being able to pick just one song. I agree that so many of those are great ones.

• Philippines
15 Mar 07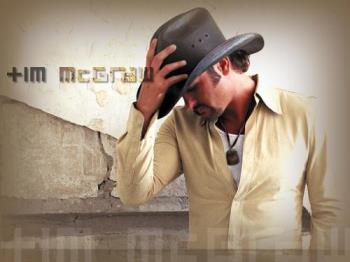 My fave song of his is One Of These Days.I heard it many years ago and never forgotten it.Its a bittersweet song about redemption.

• United States
16 Mar 07
I have not heard that song in a very long time but I can understand why it is on the top of your list

• United States
25 Dec 06
I really like the song Don't Take the Girl. It is such a beautiful song and very well written

• United States
26 Dec 06
The first time I heard that I began to cry. It is a rather sad song

• United States
24 Feb 08
I love the song "To Live like You Were Dying" (I think that's what it's called. It's an example of things you wish you could change but always wait until it's too late to do. I think it makes people think. I know it made me think a lot!


• United States
28 Dec 06
My favorite song is "just to be your tear" My one friend first played this to me when i was upset and crying to him and he said to me you just have to listen to this song. After I listen to it I knew how he felt towards me but I just didn't feel that way, but to this day we are still really great friends and he has found someone to love him that he needed to be loved and I have a wonderful boyfriend as well.

• United States
26 Dec 06
I have probally know the song and not the the name.