Which values more to you? MOTHER or FATHER?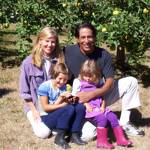 Philippines
December 25, 2006 8:42pm CST
In a situation where you have to choose between your father and mother, who would you choose?for me I'll pick my mother, she is a lot better than my father, she really shows love and she wont get mad when there is no reason to. Her temperance is really good, unlike my father who is easily getting irritated when something even small things happen. how about you? who would you pick?
3 responses

• Philippines
26 Dec 06
My Mother all the way, there is no way for me to like my dad!

• Philippines
26 Dec 06
I wonder why you say so...


• Philippines
26 Dec 06
Mothers are great and everybody knows that

• United States
28 Dec 06
I was forced to pick once. It was something that I don't wish on any child. I chose my mom, but I always felt guilty for doing that. I was very close to my dad and loved him so much.