How many tooth brushes you changes in a month??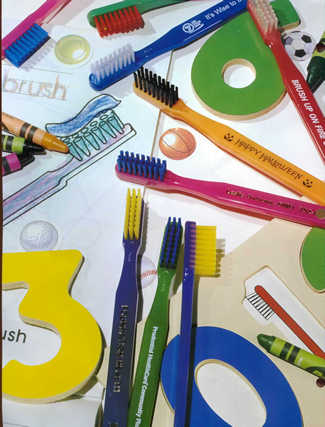 India
December 25, 2006 11:01pm CST
I don't change my tooth brush,for 2 month.What about you?
10 responses


• India
26 Dec 06
hardly i can change one toothe brush in 6 months and that is good we should not change it frequetly as our tooth or gums may get damaged if we do change out tooth brush that frequently. so i think to change it in 6 months i s good

• India
26 Dec 06
ya,you could be right,by ur theory of explaination about it,but i tell you ,that if we change our tooth brush in 2 months than we wil have a preoper care of our tooth.

• United Arab Emirates
28 Dec 06
i buy new toothbrush after evey2-3months

• India
27 Dec 06
ya i do change it!!!!!.once in evry month.....as my dentist orderd....

• India
27 Dec 06
Well I change my toothbrush once in two month.

• India
26 Dec 06
i use 1 for 2 months. sometimes i use denti mint,so toothbrush gets some rest.

• United States
26 Dec 06
I really try to change my brush monthly...SS

• Hong Kong
26 Dec 06
I change it when it gets old or in every 2-3 months.I have 2 brushes,one is normal and the other one is electron.