WAR - share your opinions,direct experiances in wars.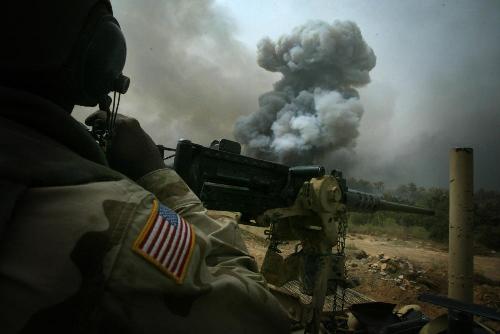 India
December 26, 2006 12:24am CST
Latest war as of today is the war raging in Somali-Ethopia against some separatist groups. Why do we humans fight like this, our history is riddled with wars. Why?
3 responses

• India
26 Dec 06
hey humans atmost desire is to live in this world, thats it when he feels his life is in danger he ttacks from whom he has danger that is basics, when the country fights it is like due to the selfish thinking of humans, he want to live rule he wants to be the supreme he never learnt life is so short even if he becomes supreme he lives for small time.when humans become selfish war starts one has one thinking the other has his own, when he has strenth he fights when he cant he shows his anger thats life.

• India
26 Dec 06
What to share here.As the word "WAR" itself hatred for me and i don't like people fighting betwen themselves and killing each other.How nice it would have been if each one is theer for others and this world would have really been a very beautiful place to live in...isn't it? the tension created eveywhere is an example for this.Look at Kuwait,Iraq,Iran,Palestinians even india.....all countries are suffering from terror and it's a really bad trend going on in this world.....