Do you travel frequently by air?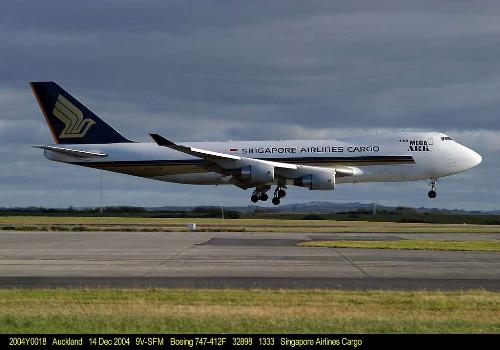 India
December 26, 2006 4:19am CST
Are you a frequent traveler by air? Which among the stated is your prefered AIRLINE?LUFTHANSA AIR FRANCE MALAYSIAN AIRLINES JAPAN AIRLINES SINGAPORE AIRLINES AIR INDIA GULF AIR JET AIRWAYS AIR SAHARA AIR LANKA AMERICAN AIRLINES AIR CANADA AIR BERLIN BRITISH AIRWAYS CATHAY PACIFIC CONTINENTAL AIRLINES DELTA AIRLINES GULF AIR KUWAIT AIRWAYS SHANGHAI AIRLINES SWISS UNITED AIRLINES US AIRWAYS AIR CHINA AIR PACIFIC AIR EUROPA ALL NIPPON AIRWAYS SPICE JET KING FISHER AIR DECCAN
3 responses

• Australia
26 Dec 06
I do travel frequently by air and my most preferred airline by far is Singapore Airlines. My second choice would be Qantas. Singapore Airlines provide competitive air fares, good quality food (for airline food!) great onboard entertainment and are rarely behind schedule. Qanatas for pretty much the same reasons....

• India
26 Dec 06
Oh! I HAVE NOT HEARD ABOUT QANTAS' GOOD SERVICES YET. THAN YOU. I WILL COMMUNICATE (FRIENDS) THE SAME AND RECOMMENTD QANTANS TOO.


• Japan
26 Jan 07
hi, i travel by air,but not very frequentlly.i am a indian.i got married and now i am in japan.i will go india atleast once in a year.to go to india,i have to go by 2 flights.but,till now i travelled only in malaysian airlines.so,i dont know about the other airlines.and i also satisfied with malaysian airlines.