do u sleep with your dogs?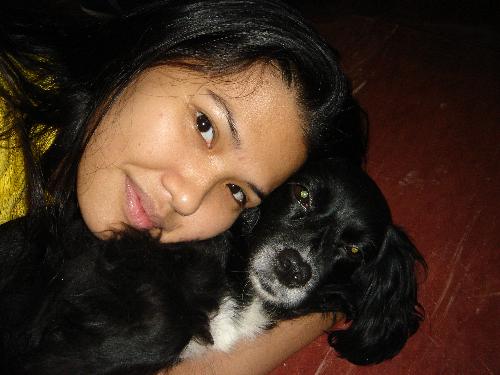 Philippines
December 26, 2006 7:58am CST
I DO!=) see attached pic, its me and my pretty doggie
8 responses


• China
26 Dec 06
No, I can not sleep with my dog. even he is very clean and I bathe him almost evry week. Let him sleep in my bed. it is impossible.

• Philippines
26 Dec 06
why not? you should try it! its sooo good to feel your dog next to you =)

• Poland
26 Dec 06
i love to sleep with my dog espeially when its cold, he is like a heater. but my family doesnt let me becuz "it is only a dog". when i can i smuggle him to my bed and before everyone wakes up i go out with him. im sure he loves to sleep on a soft bed with my hand stroking him. he is a pedigree dog - pinscher, so i consider him almost as a memeber of family.

• Philippines
26 Dec 06
lol! "heater" is a very good description =) my mother laso dont like our dogs to sleep with us but i know my dog loves to sleep with me thus i often get her secretly into my bed after my mom is asleep



• Philippines
26 Dec 06
thanks!=) u should try to have one esp dogs since they are loyal and very sweet


• Philippines
26 Dec 06
your dog is sooo cute!=) yes, they do cuddle woth u and it feels so good, mmmm!


• Philippines
26 Dec 06
you should try! its fun waking up in the morning with your dog lapping at your face =)

• Philippines
28 Dec 06
i dont as i am allergic to pets' hairs. also its unhygienic. think of all the fleas from your dogs. gross!