what is love?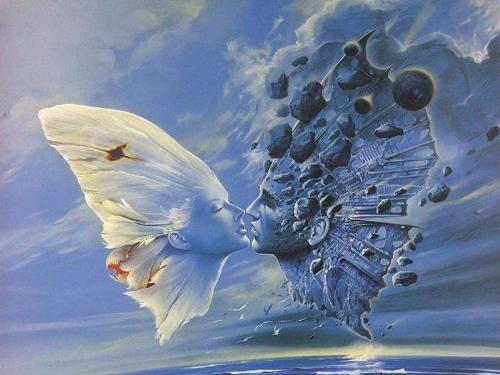 India
December 26, 2006 11:46am CST
what u all know about love?
6 responses


• India
26 Dec 06
i have been engaged for past 3 years and this isthe definition of love according to me. love is an unselfish feeling where you can sacrifice anything for that person without thinking for a second and you can never stop thinking about her.love is where you dont have "i" there would be"we"in your thinking.you think as much for her as much as you think for yourself.this is love in mypoint of view.

• India
26 Dec 06
for me love is like a soul of human body , no one in universe can survive without love , everyone love to someone even we think terrorist don't believe in love but they also love to their lovers , everyone is living with love

• India
26 Dec 06
I think it's not some kind of knowledge to be known but an experience to be felt and cherished. it's a priceless gift of life that not people can get even after many battles or victories. to me a moment of love is worth more than all the worth we have accumulated across the centuries. Thanks

• India
26 Dec 06
love is a life... there r many meanings of love..

• India
9 Sep 09
i think love is a desire that shows u the right way always. love makes u what u really r. so love is a pure feeling that makes u real human being.