What or were is the best place to vacation ???

United States
9 responses

• India
27 Dec 06
I believe it is Goa. It is a place u definitely wanted to be, if u are in India.

• United States
27 Dec 06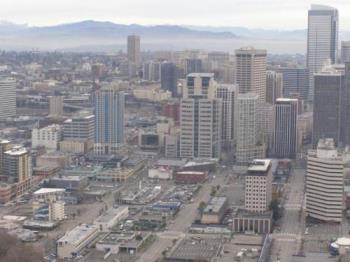 I just got back from Seattle, Washington and I had quite a nice time there. We went to the Space Needle. We found a cool jazz bar called the New Orleans in Pioneer Square. We ate at Taco Del Mar and the Old Spaghetti Factory. Both nice. We had coffee from a ton of different coffee shops. We saw the open air market where they throw fish. We went to this cool park over the free way called Free way Park. They also have an underground tour but we didn't get to do it.

• India
27 Dec 06
Come to India it is full of places for vacation.


• United States
27 Dec 06
I would go to Alaska if you've never been. When is your vacation? Summer is the best time to go. You can take a cruise up there from Seattle, WA. I hear it is a magnificent cruise. Alaska is simply breathtaking in both it's beauty and it's culture. Happy New Year.


• United States
30 Jan 07
My family and I love the beach, any beach on the coast will do. Or if you are in for mountains, sking and a warm cozy cabin in the woods can also be very fun.


• United States
3 Jan 07
I'd recommend South Padre, Texas. It's the most beautiful place I've visited so far.