What do you prefer a Laptop or a Desktop?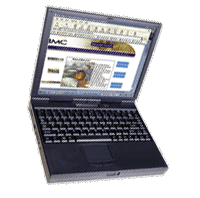 India
5 responses

• India
31 Dec 06
I prefer Desktop as it is cheaper then a laptop, but laptop also has its own advantages for business purposses.

• Australia
27 Dec 06
I have a desktop but I have often thought I would like a laptop but I am not sure they do all the same I know my tech.advisor said he doesn't fix laptops so that I have to consider as he is always there for me, but I really would love one.

• United States
27 Dec 06
I prefer a desktop. The laptop is a bit too confined for my liking. With a desktop, you can move around a bit more.

• United States
27 Dec 06
I love my desktop and I have an office so it is all nice and comfy. But I got a laptop for Christmas and am trying to figure out what company to go with that doesn't cost an arm and leg so I can get in the internet while in my car. Does anybody know some companies I could check out?

• United States
1 Jan 07
Yes, I agree with you on that one. But if one needs protability for his work then he will have to go for a notebook.