I belive the person I am in a unity with is getting bored with me what do I do?

India
September 26, 2006 5:20pm CST
5 responses


• India
19 Oct 06
the person wid whom i m living is getting bored with me what do I do?
• United States
29 Oct 06
dude celebrate and move on find out what she finds so boring about you and change it and find a new mate.

• India
29 Oct 06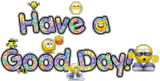 I would find a time to ask her when there are no distractions. When you ask, try not to accuse...it will put her on the defense. You need to ask her if she still wants to stay as your lover and partner. Good luck, and by the way... Take care of yourself FOR yourself...no matter what happens, do not neglect your physical well being (not just appearance but the whole package)

• India
29 Oct 06
well dude....its a common expereince....probably it might be just a feeling....but the lovey-shovey stuff which is there at the starting of a relation doesnt last for long...at sometime everyone has to move on and get back to schedule....probably she's moved on faster than you...but the essence of love is always present....it doesnt die so easily....so try to relive all the moments with her....u wont get her maximum time may be but whatever time u get just live it up with her....try to understand what does she need from you now and give your best to her...i think thats the whole way to go about it...cheers and all the best buddy!!