Diana's death accidental??what's the truth?Tell me ur answer..!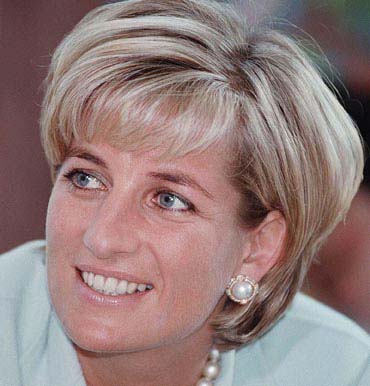 Pakistan
December 27, 2006 2:35pm CST
Princes William and Harry appealed on Thursday for an end to speculations surrounding the death of their mother after a three-year inquiry concluded that there was no evidence of any conspiracy to murder her. Diana, Princess of Wales, was killed on August 31, 1997, when a Mercedes limousine that she was travelling in with her boyfriend, Dodi al-Fayed, crashed in a Paris underpass. Her death provoked a massive outpouring of grief and many of her fans have never accepted the finding of French investigators that her driver had been drunk and speeding. Lord Stevens of Kirkwhelpington, the former Scotland Yard chief called in to investigate the crash, presented an 832-page report. "Our conclusion is that on the evidence available now there was no conspiracy to murder any occupants of that car," he said. "This was a tragic accident." At a press conference to launch his report, Lord Stevens added that there was also no evidence that the princess was pregnant or had intended to get engaged to her boyfriend—two suggestions often made by those who think she was murdered. The princess' two sons received a copy of the report from Lord Stevens on Wednesday and Clarence House said on Thursday afternoon that they hoped it would silence the conspiracy theorists. "They are extremely grateful to Lord Stevens and his team for the thoroughness and professionalism they have shown during their investigation, and trust that these conclusive findings will end the speculation surrounding the death of their mother Diana, Princess of Wales," it said. Lord Stevens said his report was not intended to pre-empt a forthcoming inquest to be presided over by Lady Elizabeth Butler-Sloss, a former top judge. Instead it was only called to look at allegations—especially from Dodi's father, the Harrods owner Mohamed al-Fayed—that there had been an establishment conspiracy involving the Duke of Edinburgh and UK security services. "I decided that only a thorough and detailed investigation would answer these extremely serious allegations," Lord Stevens said as he unveiled his report at a news conference at Westminster. In his report, Lord Stevens was critical of the paparazzi who were following the car which increased its speed to up to 160 kph to outrun them —- although he said that he was not laying the blame at anyone's door. The car clipped the kerb and crashed just before the 13th pillar of the Pont d'Alma tunnel in Paris. At the time it was travelling between 61-63mph - twice the speed limit. Had the princess, al-Fayed and Paul been wearing seatbelts at the time they could have survived the crash, the report said. The princess' bodyguard, who was wearing a belt, survived, although he was badly injured. The report also dismissed claims that Paul was "blinded" by a bright light just before the crash but Lord Stevens admitted that some questions remained unanswered, including who owned a white Fiat Uno which the Mercedes clipped moments before the crash. It was claimed that the car was driven by James Andanson, a French photojournalist who owned a White Fiat Uno. The report dismissed these claims saying that Andanson was at home with his wife at the time of the accident. Andanson committed suicide in May 2000. The former Metropolitan Police commissioner said he had "personally examined" M15 and M16 records over a long period of time to try and establish the truth behind the allegations. However, he said on Thursday that he harboured no illusions that his report would put an end to the conspiracy theories that have sprung up around the Princess's death for the past nine years. "I have no doubt that speculation as to what happened that night will continue and there are some matters, as in many other investigations, about which we will never find a definitive answer," he said. "However, I don't believe that any evidence currently exists that could substantiate the allegation of conspiracy to murder. "Various legal cases are being pursued by al-Fayed through the French courts. They are unlikely to have any bearing on my conclusions. "Three people tragically lost their lives in an accident and one was seriously injured. Many people have suffered from intense scrutiny, speculation and misinformation in the years that have followed. "I hope that with the work that we have done over the last three years and the publication of this report will help bring some comfort to the people who continue to mourn the death of Diana, Princess of Wales, Dodi al-Fayed and Henri Paul." Michael Cole, a spokesman for al-Fayed, said at a press conference at the store in Knightsbridge that the Stevens report needed to be tested by an inquest jury. Reuters adds: Stevens interviewed Charles for several hours as part of his inquiry. He also talked to Prince Charles's father, the Duke of Edinburgh. Stevens said there was no evidence to link the Duke to Britain's intelligence service MI6 as alleged by Dodi's father, Mohamed al-Fayed. A defiant Mohamed al-Fayed rejected the inquiry's findings as unsatisfactory with his spokesman telling reporters: "The truth is being covered up." The Harrods department storeowner, who wants a public inquiry into the crash, believes his son and Diana were murdered by British secret services because their relationship was embarrassing the British royal family. Stevens said investigators had used computer modelling to assemble a 3D reconstruction of the crash scene, to an accuracy of within one centimetre.
3 responses

•
27 Dec 06
i still maintain that she was murdered by the british secret service, as a result of her being pregnant to a muslim

• Beaver Dam, Wisconsin
27 Dec 06
It was an unfortunate event but it was an accident. Too many independent agencies have determined it to be an accident for me to believe otherwise.