favorite number?

United States
10 responses

• Australia
6 Oct 06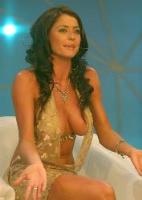 My favourite number is 7. All of my names have 7 letters in them, and I even joked to my husband that I needed to find someone who had 7 letters in their name, so that did not change when I got married.


• United States
7 Oct 06
I dont like un even numbers for some reason! My fav number is 18, not sure why just is! Im 21 now and this could be one of my favorites as well, but it is unever~

• United States
7 Oct 06
twenty five, because I have a lucky quarter.





• Philippines
6 Oct 06
mine's thirteen. In our family it really works.