What is your favorite holiday (Christmas) tradition/memory?

United States
September 26, 2006 6:49pm CST
I think mine is opening our gifts Christmas eve. One year the entire family was downstairs playing when we heard a noise. I went upstairs and the presents were all over the living room -- Santa had come and we had no idea how he got in or anything. My brother was at an age where he was doubting the tale about Santa and I was sure that there wasn't one but it still puzzled me how the gifts got there when I knew mom and dad were downstairs with us.
5 responses

• United States
8 Oct 06
Every year, my family goes to my Uncle Larry's house for dinner and opening of gifts on Christmas Eve. It gives us a chance to be with family. I also love going to Christmas Eve service at mid-night where the church is only lighted by candles and we sing songs like silent night and celebrate the birth of Jesus. Every year when we set up the manger scene we leave baby Jesus out (he wasn't born til christmas eve) my favorite thing is to come home after church on Christmas Eve and placing baby Jesus in the manger.

• United States
8 Oct 06
Sounds like you have some very special memories. I hope you can make special memories for your children as well.

• United States
8 Oct 06
I hope to keep the placing Baby Jesus in the manger one for my kids. I think that's something special and meaningful.

•
8 Oct 06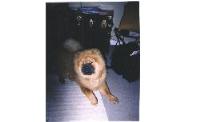 Christmas was always a wonderful time...my Mother and Father gave us many presents...I will always appreciate my parents for being so kind and generous. My Dad used to decorate above the fireplace...a Christmas scene...a cottage with snow falling and a star in the sky. We would always decorate the tree on Christmas eve, never sooner. It made it that much more exciting to wait for this big nite! Christmas is when Jesus was born...today, I am thankful for knowing Him and for all He has done in my life. Merry Christmas!


• United States
9 Oct 06
one of my favorite christmas traditions/memory is of when we were kids, the whole family would go to my grandparents house on christmas eve, it was always so fun, we would open gifts, and laugh and just have a good time.
• United States
8 Oct 06

FAVORITE HOLIDAY,? HALLOWEEN HANDS DOWN, IT IS THE ONLY DAY OF THE YEAR YOU CAN GO TO A COMPLETE STRANGERS HOUSE AND GET SOMETHING FOR NOTHING, AND IF YOU DONT GET ANYTHING YOU CAN EGG THEIR HOUSE. HA=HA.

•
8 Oct 06
That's a really good memory! I just love how we all crowd around the room freezing in the cold morning air opening present for the joy of it.