Help, credit card problem

Hong Kong
December 28, 2006 3:27am CST
I have a Visa credit card, because some reason, I borrow money from bank by card, but now I have no enough money to return money back to bank, What should I do? I have a normal job, I know I can earn some extra money from the internet, so I come here, but I find it is so slowly to make money, there are so many friend, pls help me, how to make more money on the internet?
8 responses

• United States
18 Feb 07
You guys are in luck. I just became a tester of internet money making. I talk all about it at my blog. It has lots of information and tips. I also show that website that I have received payment from such as e-gold or Paypal. It also shows the programs I'm currently testing and how much I earned so far. There is a program that I have yet to received payment from, but I'm making money very fast with it. I'm making around $5.00 a day on SlashMySearch. If anyone that signs up under me send me an email with your SlashMySearch ID and I will teach you how to maximize your earnings. There are also some other programs that you can join to. Just check back at my blog often to see whats new. Since I just started testing there are not much programs that I can prove that does not work yet. Knighty Night's Blog u-hk6nqld.urlcash.net

• Kuwait
20 Feb 07
Seems to me Slashmy search stoped working since 2 days. I don't understand what happened! Any idea?


• Indonesia
27 Feb 07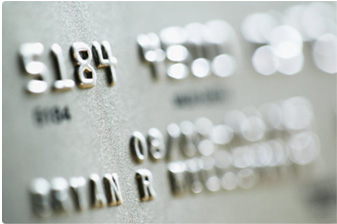 Well, don't worry about that. Credit card company won't chase you. They will start chasing you if you did not pay your debt for 3 months. So now just pay them as much as you can...

• Indonesia
20 Feb 07
It's So Easy!!Info below in Chinese+Russian+Malay Step #1 Spend 1.00 dollar from your e-gold account to person of the 1st position from the list beside.After your payment,you will be redirected to registration page. Step #2 Fill the registration form with your username and e-gold account number and press CONFIRM button. You will be added to the list on the 5th position and the users above will be moved one level up. Step #3 Promote your own page just like this, use your promotion link (http://1-dollar.biz/?owner=YourUsername). If 5 people registered under you, you'll get: 5 x 5 x 5 x 5 x 5 x $1. = $3125.00 http://1-dollar.biz/?owner=mikutanaka

• Kuwait
20 Feb 07
What happened with your issue xiongqh? Were you able to resolve the problem? What have you Done? Credit card debt can be scheduled for 5% reimbursment per month. You will pay some interest on the balance, but if you regularly close a part of your debt and do not take any more from the credit card, you should be able to get out of this. Good continuation

• New York, New York
1 Feb 07
You have to continue making payment to them, at least send the minimum that ask for and DO NOT send your payment late. Send before the due date. Very important.

• United States
10 Jan 07
try paying the minimum payment until you can figure something out. this will keep you from getting bad credit and will also keep the creditors from being angry with you. It is actually better if you pay it completely off but if you have no other way out then just do like I said.