when did you wake up?Who did wakes you up?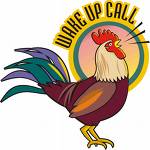 Romania
6 responses

• India
29 Dec 06
i wake up at 6am.... my alaram wakes me.




• United States
29 Dec 06
I wake up at 8-00 a.m. on working days and 9-0 a.m. on holiday, I wake up myself and sometime my family members call me to wake up. Male hen wake up people in the rural village calling "Kookkuruto koo" I remember it with pleasure. In muslim country Azan (invitation to say prayer in early morning)help wake up.