do u like using an umbrella?

India
December 29, 2006 1:16pm CST
awww i dnt like it...rubber stinks!!! what bout u? u like using it?
9 responses



• India
8 Jan 07
Yes bt only in rains wen its our necessity after all its gud if u njoy wat u cant avoid

• India
8 Jan 07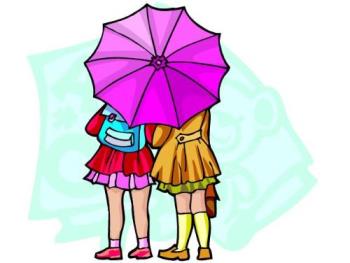 I like to walk in rain with my girl in rain with single umbrella. it is a different experience i love to walk in rain with umbrella. rain will be all the times so, enjoy it when it comes. i love to walk inrain


• India
3 Jan 07
even i dont like using umbrella. but when its raining and i have to go out under open sky, then it becomes a necessity

• United States
2 Jan 07
an umbrella can be a pain in the butt sometimes, especially if you have a strong wind coming your way. I prefer a rain coat.

• Romania
29 Dec 06
it could be a storm outside...i let my umbrella home...i didn`t like to use this:d