Margaret O'Brien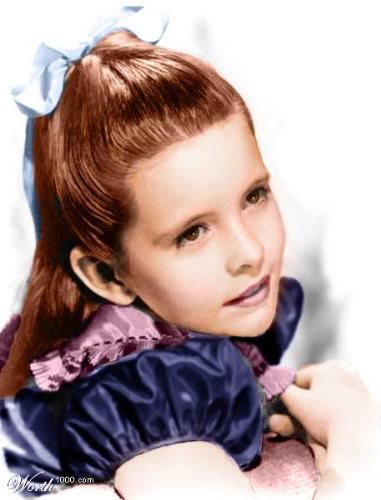 Australia
December 29, 2006 6:17pm CST
Margaret O'Brien would have to have neen the best little actress ever, she was the best cryer I have ever seen, her little face could bring a person to their knees, any movie with the youn Margaret O'Brien in it was a good one. Secret Garden ( The Original) Little Women, Meet Me In St Louis just to name a few.
2 responses

• United States
31 Dec 06
I sort of lean towards the musicals,I just love Ginger Rogers and Judy Garland. And I think the all time best male dancers ever has got to be Fred Astaire with Gene Kelly an extremely close second...but these are only my personal stats...SS

• India
30 Dec 06
ya buddy,she was a cute ,little actor i like her very much

• Australia
30 Dec 06
I know my mother used to hate her because she was always crying in the movies but I think that is why they used her for the movies in the first place, she was just so good at crying, and the screaming match she had with the little cripled boy in Th Secret Garden was real acting.