is urinating on the sidewalks still done in your place?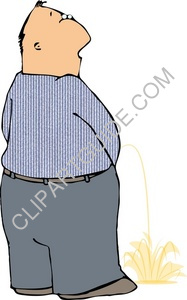 Philippines
December 30, 2006 8:24pm CST
i find this disgusting! these people do not seem to have the decency to be ashame of what they're doing. they're not thinking of the stench they're leaving, not to mention they're indecently exposing themselves to the public! call me a prude but i still think this practice should be stopped!
4 responses

• Philippines
3 Jan 07
Well here in Manila Philippines, our government agency known as MMDA provided a place for these kind of people. I think it helps but then its not good to see and smell. Hope MMDA do something more to make those place of urination likable.

• Philippines
7 Jan 07
i see that, too. they're an eyesore! i on't know how they do it in other countries but i wish our government can learn from them.

• Canada
31 Dec 06
not only is it disgusting and rude,but the diseases they could be passing on to unsuspecting people(children)that walk in bare feet or their pets bring it in-its down right gross- gee if i remember correctly in the history books they actually had an epidemic (cholera)in London, England and Wow the outhouse and proper closed plumbing was invented ,that was in the 1800's.......

• Philippines
31 Dec 06
that, too! then why do people still do this, i wonder? some are just so insensiive, huh?

•
31 Dec 06
it still happens here but only drunk people the govement has made it worse by closeing all the public toilets down in my town so they dont have much choice realey if there only visiting for the night i find it disgusting when people that live in the town do it y cant they wait till they get home

• Philippines
31 Dec 06
correct! they hav to respect other people's properties, too. and treat them as they'd like their own to be treated!

• Canada
31 Dec 06
We were on our way home from Christmas shopping a couple of weeks ago and, as we drove past one of our neighbor's homes, we saw something move in a far corner of their yard. Then, we released that some guy was relieving himself on their bushes... complete with Christmas lights!!! My husband honked the car horn and the guy freaked out, trying to turn away and I guess trying to leave... but he couldn't quite do that. I hope he was mortified because that kind of disrespectful behavior makes me ill.

• Philippines
31 Dec 06
lol! i can just imagine the scene! ha, ha. serves him right!