Satyajit Ray - One of the greatest Genius in the Entire Human History...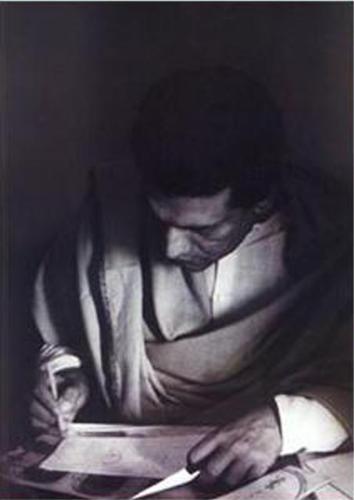 December 31, 2006 1:38pm CST
"Not to have seen the cinema of Ray means existing in the world without seeing the Sun or the Moon" - Akira Kurosawa Satyajit Ray was (still he is) one of the greatest film directors of all time. He also was a novelist, a painter, a short story writer and also a composer of music that he used is his films. He was also a pianist. One of the most versatile genius in the entire human history -
3 responses

• India
3 Mar 07
Yeah he was great in everything. I admire him a lot. Though iam brought up in mumbai, i have seen a lot of movies of his direction and those were lovely to watch. My favouite is ' shonar kela '. I hope u all liked that movie as well. Regarding books i dont know to read bengali but my mom reads me some times and those r some wornderful stories, very hard to find in todays world. Cheers, Tutul

• India
4 Mar 07
Well iam in mumbai for last 15 yrs so have been out of touch. Whatever i get from relatives and all is what i have. I miss lot of things from calcutta and satyajiy ray creations is one of such. I would love to read more of ravindra nath tagore and the other gentleman ... i forgot the name. He use to write small poems very funny. one of his creation ' pagla dashu' i dont remember the name ... opps. Cheers, Tutul

•
12 Mar 07
Ray's books were translated in many languages around the world. you both can try them. You can find them in any leading bookstores.


• India
17 Feb 07
Yes you are so very right.......... one of the most(if not, THE most) creative person in the entire history of mankind......his films were so simple yet thought provoking. But sometimes it pains me to see, that many of the Indians do not even know his name, but they do the names of mediocre bollywood actors, who are not even worth the dust of his feet.

•
3 Mar 07
Yes you are right but he is well known over the world. It's a shame that the whole world respects him but Indians cannot.

• India
7 Apr 07
Yes buddy I knew that....Spielberg even copied the description of E.T. which was originally thought about by Ray...... we always complain that we Indians only copy from the west.........that is not true, they copy too, they copy from unkown films(japenese, italian, german) so we dont get to know about it.............. a man of high calibre like spielberg copied from Ray... this just proves his exceptional talent.