Don't you wish life was as easy as the net sometimes?

United States
December 31, 2006 6:14pm CST
I really wish life were as simple and easy as the net at times. Hit the delete button, it's gone. Turn it off, you don't have to worry about it again til it's back on. Need anything, search it. Just so simple! I wonder if we can send some plans up to God for a little intervention on the ways of life! lol
11 responses

• Australia
10 Jan 07
Oh yes wouldnt it be great, although i think i would end up with too many viruses and im not really keen on getting some of those nasty worms that come through unexpectedly....but then again there is NET Doctor isnt there...hmmmmm

• United States
11 Jan 07
LOL... we could wear our own NORTON ANTIVIRUS SUIT OF ARMOR! Oh then some others would talk because they couldn't afford the original Norton suit and had to use the AVG FREE version! lol

• Canada
1 Jan 07
Well, you know, sometimes real life DOES mirror online life. For instance, a few years ago, I upgraded from Husband v.1.0 to Husband v.2.0. I really dig the new version ;) LOL, just being silly.... but I do agree with you. I have often wished that taking back something I have said was as easy as backspacing or hitting a delete key. You know, when you get mad at someone and say something you really didn't mean?

• United States
2 Jan 07
LOL... I myself just got rid of Husband v1.0 and now have a much happier program running called No Commitment Boyfriends 2.1, I bring the program up and running when wanted, turn it off when not wanted and never, ever have to pay for it! lol Gotta love shareware! hehehehehe

• Canada
2 Jan 07
Now THAT's a bargain! ROFL!


• United States
11 Jan 07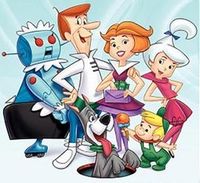 It always made me laugh that they had dishes for a pill that was their food! lol


• United States
11 Jan 07
So true. I guess it does work out for the best.

• United States
6 Jan 07
LOL! Wouldn't that be amazing? Like, don't you wish that you could control your life with a remote control like you can your television? If someone is boring you, just fast forward them! *laugh* If you need to go do something else, just 'pause' them for a few minutes! Ha! But life would be even better if it were like the internet, as you were saying. There are certainly things I would like to 'delete' if I could. *laugh*

• United States
1 Jan 07
Don't know if I'd call the Net easy, LOL...system crashes, spyware, viruses, spam, etc. etc. PLease, God, DON'T make human life more like the Internet and computing--we'll all be having to go to doctors every few months for 'upgrades' and 'patches' and will spontaneously be having system crashes while walking down the street or driving in our cars. ;-)

• United States
2 Jan 07
True... but a good antivirus program and keeping it up to date and you're pretty safe. Although I guess there are some problems either way! lol

• Ireland
1 Jan 07
Sometimes, I do wish it was that simple, but just think of the state of affairs ou world would be in, if we relied on buttons all the time. Maybe that day will come sooner that we think. I have become very dependent on my computer. I search for everything I want, and I even do my shopping online. It is making me even lazier than I already am. Good job it doesn't do the housework or the cooking or I would never get up from this chair.

• United States
2 Jan 07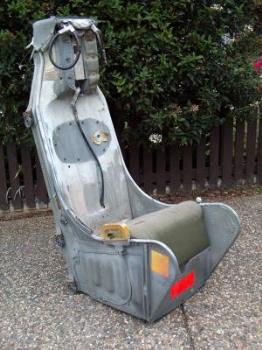 lol... well perhaps we chould have an eject button installed too

• United States
1 Jan 07
I definitely agree that I wish that life was like the internet . Pushing buttons that would do whatever we wanted would be great and so much easier. Unfortunately, I don't think that will happen or at least not in our lifetimes. I wonder how life was made so difficult but using the internet to do things was so easy. :-)

• United States
2 Jan 07
Well if you ever find a place that it is... let me know! LOL


• United States
1 Jan 07
Great analogy. I like the image. I would like to turn a little bit of my life off, or at least put it on standby. Log out of a program or two. Wishing you a happy New Year.

• United States
2 Jan 07
lol.. exactly... you can have a back up of the life that existed perfectly and go back to it when your life gets messed up! lol Happy New Year to you too!

• Romania
2 Jan 07
no, i like the way it is because if it won't have any challenges i think it would be boring