is the intellenginece god gifted or can be acquired

India
January 1, 2007 12:39am CST
Are we really born intelligent or we just grow intelligent as we grow and learn ?
7 responses

• India
4 Jan 07
I think intelligence is somewhat genetic. But there are people like me that everyone is capable of learning everything. But I also accept that the efficiency of each person may differ. Some people make take a second to solve the problem at hand and some may take an hour to get to the root of the problem... Some will have to learn it the hard way by making mistakes.

• India
4 Jan 07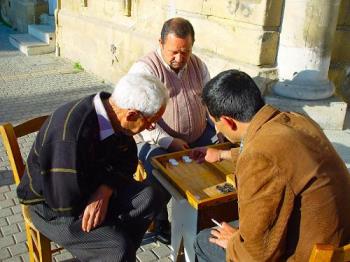 i think it is god gifted for sure , no offence but i havent seen dumb people really grow very intelligent with education , education prunes and makes yoy grow , but dumb grow slowly as compared to intelligent

• India
4 Jan 07
intelligence is god gifted but to maintain is ur job and god gift this precious thing to everyone the same but it matter with environment in which we live upon that matters

• India
4 Jan 07
intelligence is something which one attains after hardwork.. god gift is prodigy

• United States
4 Jan 07
I think it is both. I've read news reports about children not getting any stimulation when they were babies and they tend to be less advanced mentally than others. I remember when my son was less than a year old, he seemed to be like a little sponge...anything we tried to teach him he just ate it up, so there must be some truth in that.

• United States
3 Jan 07
I agree with the other poster. I believe that we are born with different learning capacities, but what we do with what we were given makes the difference. You can be born extremely intelligent, but if you don't develop it correctly as you grow - you could know facts without understanding or worse you could learn to be a good manipulator. Or you could be born with a lower intelligence and learn life's lessons by experience and become smarter by those same experiences.

• United States
3 Jan 07
There is both. Nature hands it to some and the rest of us have to acquire it. Intelligence is no good without knownledge.