Have you ever visited the Victoria Falls in Zimbabwe/Zambia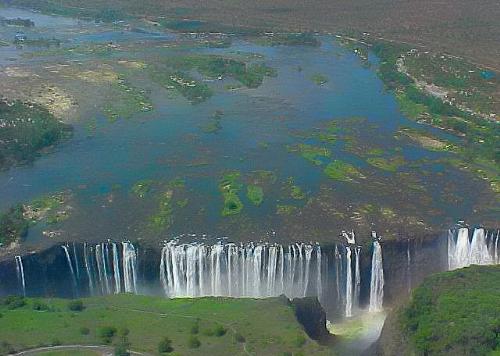 South Africa
January 1, 2007 9:28am CST
Have you ever been here? Do you have pictures and storied to share? Please do... Im planning a trip for this year (2007) and would love to know any good/bad experinces anyone can inform me of.
1 response

•
3 Jan 07
I have been there several times over the last 40 years and although the Falls are still wonderful, the surrounding area has changed. On the Zim side the Falls are now fenced off and you have to buy a ticket to see them. The tickets have a two tier structure, cheap for locals - expensive for tourists. The ticket office closes at sunset so you can't go to see one of the best sights in my view which is a 'moonbow' ie. a rainbow in the mist from the light of a full moon. The last time I was there with my family, we took the 'Flight of Angels' which is in a light aircraft over the local bush to see some game and then over the Falls and through the mist above the Falls. Great, but it helps to have a strong stomach as you get bounced about quite a bit. The Zambian side is also lovely but I havn't been over the bridge for years so I don't know what it is like now. If you go in the dry season April/October the Zambezi River is at it's highest so the spray and thunder is greatest ( it takes months for the water to build up in the river ) and the bush is dry and low so you can see more game. You can get drenched by the spray so cameras are a bit vulnerable. Some wear plastic macs but I never bothered and my T shirt and shorts would get saturated but then dry out in the hot sun later. Have fun there.

• South Africa
3 Jan 07
Wow thanks for the valuable info. Much appreciated! For that I will give you the BEST response!

•
3 Jan 07
You're very welcome. Sorry I can't dig out any photos but to be honest, there is no photo that can convey the awsome power of the Falls!