I am a singer, self taught and fairly good. How do I find a band?

United States
January 1, 2007 3:28pm CST
I have been singing since I was in my teens. I spent some time singing in my late teens 16-18. I have no connections now, I have no agent, I have few prospects, and I know very few musicians that are serious about becoming more than just a garage band. I am not talking about striking directly at the big time yet. I want to do some local work in bars and such. What do you suggest?
3 responses

• United States
2 Jan 07
go to the bars that has live bands the nights they are playing an talk to the manager of the band an see if they need a singer if they say can you sing? get on the stage an show them what you can do.

• United States
2 Jan 07
A very good suggestion also. Thank you for your response.

• United States
1 Jan 07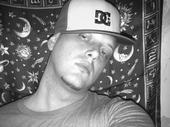 Here's an example of what I'm referring to, as to using myspace as your promo tool. Here's a pic of my son, Bles aka Young Gentleman

• United States
1 Jan 07
Get a myspace profile. Post pics, bio, and some recordings of your voice, maybe different styles of singing. Use myspace as your promotion and advertizing. Here's a link to my son's myspace profile, this works for him, he's a hip hop artist, and performing at The Whiskey on Feb 11, 2007 Bles aka Young Gentleman http://www.myspace.com/bleshiphop

• United States
2 Jan 07
I went to your son's my space and I must say lady. You son is the shizzle. Much luck to him and great suggestion. You and your son rock!