Pandit Neharu

India
5 responses


• India
7 Jan 07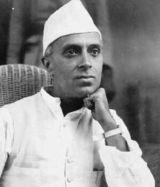 As the son of the wealthy Indian barrister and politician Motilal Nehru, Nehru had become one of the youngest leaders of the Indian National Congress. Rising under the mentorship of Mahatma Gandhi, Nehru became a charismatic, radical leader, advocating complete independence from the British Empire. He is only a politician for power and want entire India under his family rule. He never interested to take decisions like Gandhi and Shastri. He is so power minded and selfish fellow.

• India
23 Feb 07
I think Gandhi,Nehru and Jinha played an important part in it and they all are responsible for this.

• India
27 Jan 07
The only guilty person was Jinha, who was selfish and fool and came in the words of british.This is what british did bad before going.(Something like this was expected from them).Also gandhiji could have stopped this but he didnt.Also Nehru wanted to be in power.So there are many responsible for that black event in the history of India.

• India
27 Jan 07
no i dont think only nehru or gandhi was guilty for partition .... there were so many people guilty for that ....englishmen too wanted that partition ....