why did Jesus Christ come into this world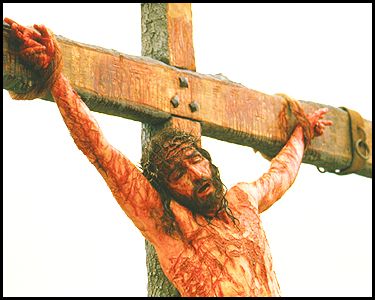 India
January 3, 2007 10:02am CST
by seeing the movie the passion of the Christ i came to know what all Jesus had done for us.He came to this world in an image of human.he came to save the sinners.he did so many miracles.he was crusified and on the 3rd day he rose again and he was taken to heaven.even now miracles are done in the name of Christ. there are many books which tell about him,the miracles he has done.Passion of the Christ is all in Hebrew.its a wonderfull movie.
8 responses

• United States
3 Jan 07
He loves us and wants us to understand what awaits us. Jesus is the most amazing person to ever be on this planet. I love Him for all He has done, and can't wait to join Him! The passion truly shows how much He loves us. Also remember that the Passion was toned down from the true violence that occurred.

• United States
18 Jan 07
You are correct in all that you wrote but have you trusted him as your personal savior. Jesus dieded on the cross for your sins just as well as mine. Ask him to forgive your sinns and he will save you from hell. All you have to do is belive in your hart that you are a sinner and ask for forgiveness and Jesus will save you from hell.

• Philippines
16 Jan 07
Jesus came into this world to take away the sin of the world. He is the way, the truth, and the life. No one goes to the Father except through Him. All about Jesus is in the Holy Bible.

• India
12 Jan 07
Yes the movie "The Passion of Christ" attempts to portray HIS passion for mankind. GOD created man in the begining. HE wanted man to rule over the earth. But man sinned and fell short of GOD's glory. Now to bring back man to the eternal glory that he was destined to, GOD sent his only begotten son JESUS CHRIST. That is why we say that one is redeemed or saved when he accepts CHRIST as his personal saviour.

• United States
3 Jan 07
It is my belief that God knew that the only way to save us from ourselves was to send his son to sacrifice himself for us, basically taking the punishment for our sins apon him. All we must do to accept this gift is to believe. I do, and though I am pained that it had to be that way to save us, I am ever greatfull to them both, for without it not many, if any of us would ever make it to Heaven. God and Christ are wonderful!

• United States
3 Feb 07
Jesus came into the world so that we may have life, and have life more abundantly. Jesus is the burden bearer (for all who need a break and rest) and prince of peace (for all who need peace in the midst world's troubles). Simply lay all of your burdens upon HIM, for HE promises rest.

• India
3 Feb 07
Jesus came into this world to save us from sins !!

• United States
2 Feb 07
Agree with you 100%. All my life I had never gone to the theater alone but because of scheduals and all I decided I would do it this one time because I wanted to see the movie before it left our town. I was so thankful I did. I sat there with no distractions at all, I didn't even notice the other people in the theater. A few times when it was really bad I started to turn my head away but a voice inside me said, "He suffered this for you, the least you can do is watch." I've since bought the VHS and have shared it with several family members who are not believers.