Saddam's hanging is Right or Not,I want your opinion........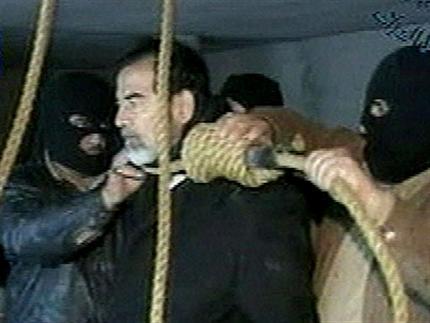 India
7 responses

• India
4 Jan 07
Its absolutely wrong thing to have happened in todays era.how can someone hang an old person on the festive and religious day of muslims,what america want to show?saddam was the king of his nation and who have given the rights to america to interfere in any countries internal and private affairs?

• India
4 Jan 07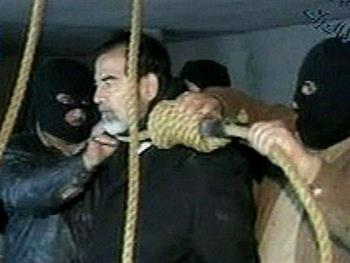 yeah this is another point that who gives rights to amarica to do that...

• India
4 Jan 07
I think UN gives rights to amarica to doing that....

• Romania
3 Jan 07
I believe as Saddam Huseim's execution is a big error from Irak authorities.If indeed is done begetter the of indictment which heads are brought,disbelieve as this he shall solve problem in Irak.As a matter of fact dont't with an another violence is can solved with some,responding to a violence with another violence is arrived at this amplification.Were good with nothing else.

• India
3 Jan 07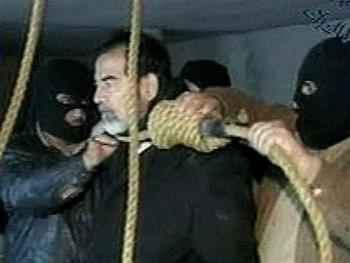 yaa i also agree with you,this is not a proper solution for irak problem......

• India
4 Jan 07
i want to say but there is beginning of solutions in Iraq.

• India
4 Jan 07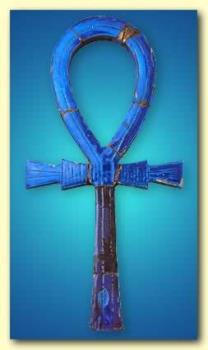 i think it is not right to hang anyone in the country if i will do the same that failure had done then what will be difference between him and us. and in this case i am really agreed by sameer and bunty

• India
4 Jan 07
looking good,yeah major think is what is UN done and UN done

• India
4 Jan 07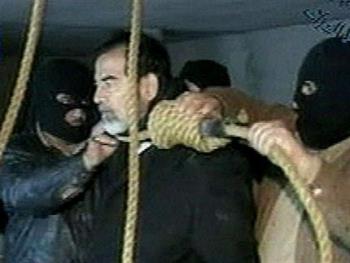 i would also say that this hanging of saddam make people very angry about USA and USA makes his more and more enemy...

• India
3 Jan 07
its not good for future of irak and america....

• United States
21 Jan 07
Well, I am sorry it had to come down to that for him, but he did take a lot of innocent lives, AND gave them NO LENIENCY. In fact, as I understand it, he was responsible for their being tortured, which is worse. I think we just got rid of someone who was perhaps just taking up space here, unfortunately.