do you use a peer to peer program?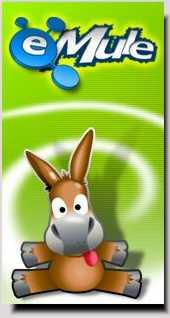 Italy
January 3, 2007 5:17pm CST
I use this type of program, and for me Emule is the best, i can find some text of veichle dynamic very interesting! and some mp3 too:) what program you use?
10 responses


• India
5 Mar 07
Ares and Limewire is the best that i had used

• Italy
5 Mar 07
now i try ares! i don't know what is this and i want to learn about it!

• United States
2 Feb 07
I hear/see this often but I don't know about it. What is peer to peer? Can you explain it in just a couple lines?

• Italy
2 Feb 07
the peer to peer is a file sharing system, i have one file and permit to you to download this, also you permit to me to download one file..now you zoom this situation and obtain the peer to peer :)

• Indonesia
1 Feb 07
Hmmm I still didn't try this emule program, is this free or not ? how about winmx or torrent ? many2 people use torrent right now, it said more efficient than the other p2p program ?, I my self never use it, since my internet connection block the torrent hearing port.

• Italy
1 Feb 07
The emule software is free, you can find it at this site: http://www.emule-project.net/home for me is very good, you can find anything, the only bad thing is the time for download a single file, sometimes you can wait lot of days for complete one download (like one movie for example).



• Philippines
13 Jan 07
i am currently using limewire and bittorent. for my music and movies i prefer limewire as its much faster but if the file that im looking for is not available, then i will use bittorent. when searching for torrent, i would suggest that you use torrentscan. its much more convenient as it covers a lot of websites that provides torrents. http://torrentscan.com Cheers!