What did you want to be growing up?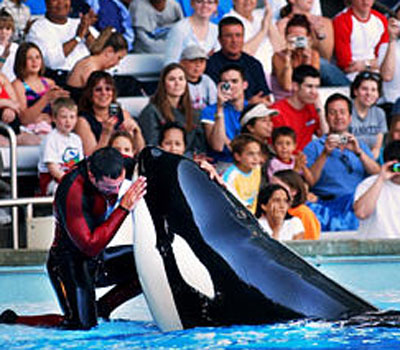 United States
January 4, 2007 2:07am CST
I think most of us had dreams as kids growing up. What was it that you thought you wanted to be when you grew up? Did you become that? Why or why not? For me, I wanted to be involved in oceanography or a whale trainer. I didn't do it because I didn't want to have to leave where I grew up and leave my family. We're small and close knit.
5 responses

• United States
4 Jan 07
I wanted to be a veterinarian from the time I was in the 7th grade. Then reality hit me my first year in college. It was a looonnnggg road to becoming a vet. Now I work closely with animals in a boarding and grooming facility and will be interning as a vet tech this winter. It wasn't my "childhood" dream, but I'm happy with it.

• United States
4 Jan 07
My oldest daughter, now a senior in high school is in a tech school in the medical field and studying pre-vet. She works in a vet office as a vet tech right now and has decided to continue on to become a vet but it is a long road for sure. She's actually known she's wanted to work with animals since she was 2, and I don't lie about that!

• United States
4 Jan 07
I wanted to be a professional athlete when I was growing up as I loved sports and loved playing sports. I wanted to be a professional baseball player making the big bucks and going all over the country and world. It did not come true as my life got sidetracked and I was never that good to begin with. You have to be really, really good to make it to the pro level and I was just an average player.

• United States
4 Jan 07
My son always wanted to be a pro hockey player in the NHL, of course for the penguins. It's usually a dream of most sports lovers I think.

• Canada
4 Jan 07
I wanted to be a teacher... more than anything. I was the kid in the neighborhood that used to always want to play school and who took the younger kids on "nature walks" or organized "group activities" LOL My preferences would have been to teach English, specifically, and at the high school level, generally. I did not become a teacher, mainly at the urging of other teachers, strangely enough. At that time, there was an excess of teachers where I live and teaching jobs were next to impossible to come by (unlike now, where they seem to be hiring all the time). Several teachers explained to me that the only way I'd get to teach would be to leave for some remote area and, at my young age, that didn't sound so appealing. Like you, I didn't see myself being THAT far from my family. Instead, I got a Business Admin. degree, majoring in Finance. Don't work in that any longer, either :)

• United States
4 Jan 07
Growing up I wanted to be a Veternarian. Then in High School I took a veternarian prep type of class. And I decided it wasn't for me. I ended up going to school for Marketing. I now run my own in-home daycare while staying home with my two children.

• Ireland
4 Jan 07
I always wanted to be an architect as I was very good at maths. However, after completing my primary school education and another six years at secondary, I decided that I had enough of school so I applied for a job. I eventually got a job on a switchboard in a large brewery in Dublin and I loved every minute of it.