how many woman would want to know if there unborn baby was a boy or girl?

January 4, 2007 1:06pm CST
when woman get pregant they sometime would want to know if there unborn baby is a girl/boy so they can get cloths and toys for them but i think most woman dont want to know wat it is because then its something to look forward to when you give birth. take my brother for example when his girlfriend got pregant they didnt want to know if its a boy/girl, when you had a baby on the way did you want to know tif it was a boy/girl or did you just wait until it was born?
5 responses


• United States
10 Jan 07
I found out every time at 20 weeks what I was having. I want to wait one time.

• United States
4 Jan 07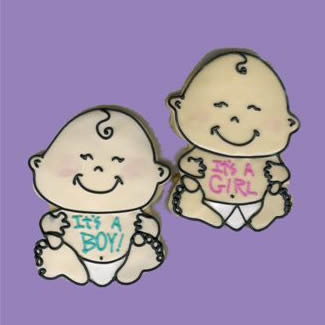 My first two daughters were surprises, I didn't want to know until they were born. The next two I found out so I could be prepared before they got here with clothes and other necessities. We were trying for a boy this last time and found out it was another girl.

• United States
4 Jan 07
I would definately want to know for sure!!!! If I was pregnant I would want to start collecting clothes and toys, etc for it right away! I wouldn't want to bring my baby home and it doesn't have anything to wear lol! Also its one of the frist things people ask you when they find out you are pregnant, what are you supposed to say "I don't know..."? Plus, you have to think of baby names. If you don't know if its a boy for a girl you have to rack your brain for names of both genders, if you already know it's going to be a boy for example you can focus on boy names. I hear they won't let you bring the baby home until you name it.

•
4 Jan 07
I am 8 months preg and i found out at 23 weeks or so that i was expecting a girl but still its only around 80% accurate, i dont know why i wanted to know as i still havent bothered buying anything pink just incase but i am kinda impatent and really couldnt wait any longer.