working in your friends company is good or bad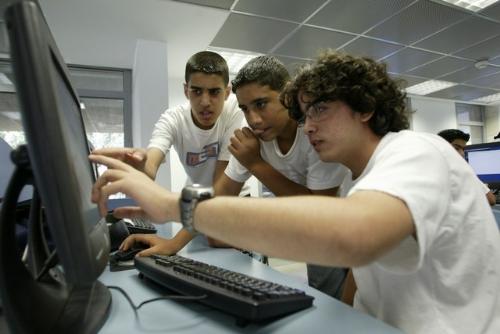 India
January 4, 2007 2:15pm CST
My friend is asking me to come am join his company for job as i have no job at present.but my mother say dont work under friends it will break your friendship.but i cant say no to him what shall i do help me out friends.
5 responses

• Hong Kong
5 Jan 07
I don't think it is a good idea, you two are friend, and but your friedn is your boss, that make the relation is complex. you see, as a friend, you are hard to blame the other, but as a boss, you must to blame the other becaue of work mistake. The boss, your friend, will feel not good, and you are the same. so don't go to your friend company to work is good idea.

• Philippines
5 Jan 07
if you are really close friends for long. if your relationship is thru thick and thin, right or wrong.. you understand each other well. if your are dedicated and honest enough enough with each other. money can be a great cause of trouble. if you understand each other well and know each other deeply then why not. you can be of help with your friend. everything can talked about. why not discuss the consequences with your friend. you might understand each others side..

• United States
5 Jan 07
I can tell you one thing for sure. If you are going to work for your friend you have to strictly look at him as your boss and not your friend when you are at work. I had a business of my own for a couple years and believe it or not, I partnered with my sister. There were many times that I was so hurt and upset with her because of our business. Thank God that we loved each other deeply and survived this although our business ended-up closing. If you are a good dependable employee then I would say give it a try but if your work ethic is not the best, I would not even try. There will be hurt feelings in the end.

• United States
5 Jan 07
I think it can be a very awkward situaton that could hurt your friendship, but that doesn't have to happen. Totally by chance I started working for my dearest friend a little more than a year ago. It started as a one time thing for a few weeks, but it worked out so well that I have continued on part time and intend to keep working there as long as they have work for me. If you go into this work situation with an awareness of what could happen, and a determination to not let it hurt your friendship, it might work out fine. If this is a really good friend, maybe you could even talk with him about it in terms of the friendship before you "go there." Whatever you decide to do, I wish you and your friend the very best!

• India
7 Jan 07
It is really good.. We can work with enthusiasm and joy.. Friends should be there in every part of our life.. Go ahead, real friendship can never break..