how many times you bath daily ?

India
January 5, 2007 5:20am CST
i use to bath two times daily, but its very tough in the cold weather, i prefer to bath in cold water , whats your choice, i think cold water is better for health
7 responses

• Romania
5 Jan 07
I take a bath one time a day. I prefer the water to be warm, because when I take a bath in cold water I don't like the feeling when I get out of the water.


• India
5 Jan 07
I am bathing only one time in a day and just washing hands and legs at evening after coming from outside and in morning i am used to bath only once.


• Sweden
5 Jan 07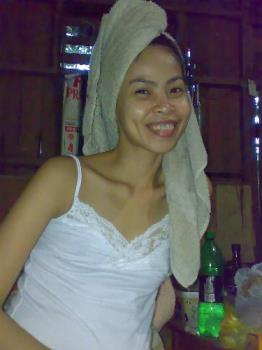 i take a bath twice a day. in the morning before doing my chores and at around 5 in the afternoon before cooking for dinner. i wanna feel fresh all the time since i live in the philippines where the weather is hot most of the time.

• India
5 Jan 07
Cold water bath refreshes me, hot water makes me sick. cold water bath is really good for health. Even when in the cold season, only initially you will feel the chill, after the bath actually you will feel warmth. I have bathed and enjoyed in the freezing flowing rivers at Kodaikanal during winter.

• United States
5 Jan 07
For me, it depends on what the day has been like. I take a shower in the morning and if I need one or just want to relax, I'll take one in late afternoon. Here's a good tip for really healthy skin. Bath or shower while washing in warm to hot water. Then rinse with cool to cold water. It cleanses the pores. ‹(°¿°)›