Why are you on this beautiful planet?

United States
8 responses

• India
10 Jan 07
to enjoy the beauty of it and making it more beautiful.

• India
9 Jan 07
Well..I dont think this is tough question to answer.... I am here on this beautiful planet just because i have to make up mu own responsibilites and need to full fill them.I need to serve up the mankind with the knowledge wht i ve and also serve the poor and child. So y dont u tell me y r u on this beautiful planet?


• India
10 Jan 07
bcz. Love, love and love.

• United States
10 Jan 07
wow goos response, so u r here to spread LOVE

• United States
9 Jan 07
I don't know, maybe to just exist is enough.

• Iceland
10 Jan 07
I'm hear to learn how everything can be cruel sometimes, I believe I was sent here to become an actress :D Nice topic by the way

• Romania
10 Jan 07
I have no idea...you'll have to ask my creator about that..lol... and since I have no idea who that is eather...you have a pretty difficult job:P...aloha

• India
10 Jan 07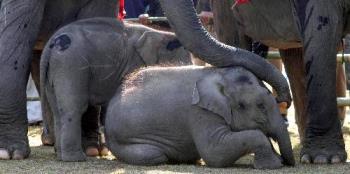 This is my destiny to be here at the right time and in right species.As a human being i cherishes all the great thing thats been created by almighty.We are indeeed lucky to be born as humanbeing...we can feel and think and taste the things which has been bestowed by god to us....let us not destroy our planet,this is the only green planet we have ever been known since time immemorial.With a beautiful pix of our planet species..i sign off.