How do you preserve your photos?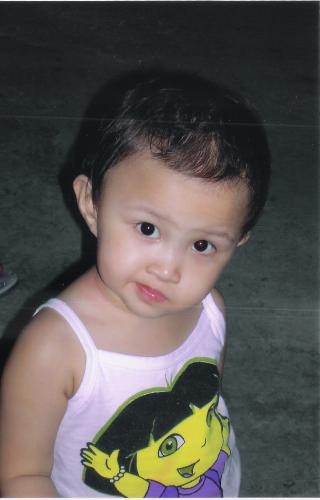 Philippines
January 5, 2007 12:20pm CST
I usually put them on albums or if I have a time, I prefer to make a scrap book for all the memorable photos that I have and put some designs on it. How about you?
10 responses

• Canada
6 Jan 07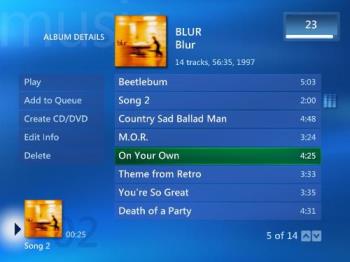 Woo...I have them in my memory stick heheheh, and if I want to give any of my personal pics to my family, friends and relatives I just download them to my computer. Also all my my memorable pictures are on cds. That way I can watch them on tv. I have them all done in the Philippines. Cheaper:) I don't have a scrap book or photo album. I am lazy! lazy! hehehe.

• Philippines
6 Jan 07
sometimes i am like that, sis! hehehe

•
10 Feb 07
I just put old ones in a box. I have recent ones stuck on my wall.

• Philippines
10 Feb 07
wow, that's good. hope i could try it too.

• China
17 Jan 07
Now we usually use digital camera,the photo can save in the hard disk.And we can scan the praticality photo and get a electronic file.Making a album with these file,in the way,we can review and preserve easily.That is a good way to keep the photo.

• Philippines
10 Feb 07
i think that the way of preserving photo's now. thanka a lot :)

• United States
6 Jan 07
I put mine in albums, but the albums kind of get old over time and the adhesive doesn't stick anymore, so I have to swap out albums, or I try to buy the ones that have sleeves to place the pictures in.

• Philippines
10 Feb 07
i prefer using the adhesive ones because i think that they are clean to look at. but if thats' it performance then i have to find another way of storing my photos. thanks shelly.


• Philippines
10 Feb 07
that's good jamian, thanks for posting:)

• United States
5 Jan 07
No, I usually just put them in a scrap-book. and look at them from time to time. How do you preserve them?

• Philippines
6 Jan 07
sometimes i store it on our pc and have it burn on a cd, and keep them on my files.

• Australia
21 Feb 07
I still preserve mine on an album. Just a conventional way of preserving my pictures. But I've noticed they kinda look bad and old and wet on the album celephone now. I don't know what to do but just to replace another one. I have also some on frames and laminated and told them I want a material that don't get wet and worn out after couple of wears and that's what they put on my pictures. I don't know how true it is yet. Time will tell.

•
20 Feb 07
Usually, I preserve my photos by putting them on albums and sometimes I make a scrap-book and gather all my pictures in that book but most commly I preserve my photos by scanning them on my personal computer or more oftenly write them on CD'S! And if I am not able to do any thing from these things I preserve then in my mind and always used to remember the *old memories* as a flash! This discussion once again helped me to remember my *old memories* therefore I rated this discussion as a + discussion. Have a good day! Happy earnings!

• Philippines
20 Feb 07
My family has lots of photos, so I thought of creative ways to preserve and present them. I love to write, usually about myself, my thoughts, experiences, my family and the stuff that we go through.I use our photos to make my journals/blogs extra special. That way, I have some sort of story book. Also, when i am able to write a poem about my son, I print out the poem on very nice paper, have it framed together with a photo of him and we display it at home or at the office. I also make some of these to give to his grandparents. They get to display it at their respective houses =) Sometimes, when I have time, I create powerpoint presentations with our photos, with matching captions, music, images... then I have them burned on a cd.

• United Arab Emirates
20 Feb 07
For the past years i put my photos on albums too but since last year i stored them on cd's. In that way, it can be viewed on tv with the use of a dvd player with jpeg support. Just recently, i stored them on a portable/pocket HDD. Once on HDD, it is very convenient to share them thru emails or online albums.