When The Phone Rings, How Do You Answer It?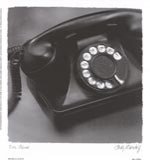 United States
January 5, 2007 3:49pm CST
In a regular household, the phone rings numerous times throughout the day. In my house, there was a proper way to answer the phone (even if we knew the person calling). There was no "hey, what's up", "what's going on", "talk to me", "yeah", or anything to that affect. I answer the phone with "hello, good day (or good morning, good afternoon, good evening). What are some ways that you are accustom to answering the phone? Have you ever called someone and were completely thrown off by the way they answered?
4 responses

• United States
6 Jan 07
I always answered with "Hello" But exchanged students are soo much fun! They always answered "whoevers residence" or "whoevers household" I called my friend marc, whos an exchange student from germany, and he was staying at the Carols House Hold, and answered that way it threw me off, i thought i had the wrong number.

• United States
6 Jan 07
That's different, wow. I can understand how you could have been thrown off...lol. I cannot imagine how I would react to that. Thank you so much for sharing that.

• United States
5 Jan 07
I don't follow any particular form of response, but its always with a "hello" I have a caller id and know when my hubby calls, so the way I talk to him is obviously different..lol;) I haven't had any bad responses as such till now, guess I know a lot of people well versed in telephone etiquette:)

• United States
5 Jan 07
It depends on who's calling, I have a caller id so, if it's someone I know, I usually say Yeess...lol. If it's a bill collector I then say, screw you...lol

• United States
5 Jan 07
I don't understand your comment...please elaborate.