Was Saddam's Hanging Video the Cause of a Texas Boy's Death?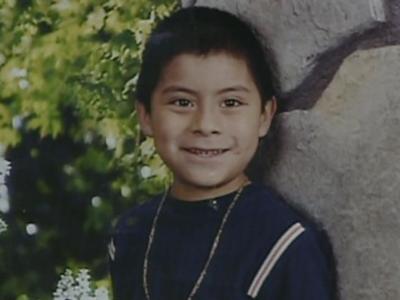 Canada
January 5, 2007 8:36pm CST
WEBSTER, Texas -- Police and family members said a 10-year-old boy who died by hanging himself from a bunk bed was apparently mimicking the execution of former Iraqi leader Saddam Hussein. Sergio Pelico was found dead Sunday in his apartment bedroom, said Webster police Lt. Tom Claunch. Pelico's mother told police he had previously watched a Spanish television station's news report on Saddam's death."It appears to be accidental," Claunch said. "Our gut reaction is that he was experimenting." http://www.10news.com/news/10678372/detail.html# What is your opinion? Should his death be blamed on a video to destorted to comprehend? Or is it a case of child neglect?
2 responses

• United States
6 Jan 07
I don't think he would have done it if he hadn't seen it on tv. They should have never should the whole thing on tv

• Canada
6 Jan 07
New Reporter tend to not think before they act...but where where the parents?? Why did they not explain what he was watching and that it should not be tried at home. thanks for the post.

• United States
6 Jan 07
I totally agree with that!

• United States
6 Jan 07
i don't think it is the consequence of Saddam's hanging video. the actual hanging was not shown in that video, moreover the video was so very clear too. this is very difficult for that little boy to get the method out of that video. if u want to try that u have to made so many thing perfect, then only one can die. for such a little boy it seems very difficult

• Canada
6 Jan 07
I think it was a boy being curious and not able to really understand the video and had to determine if it was true or not. Thanks for the post