WWE-Is it real or fake?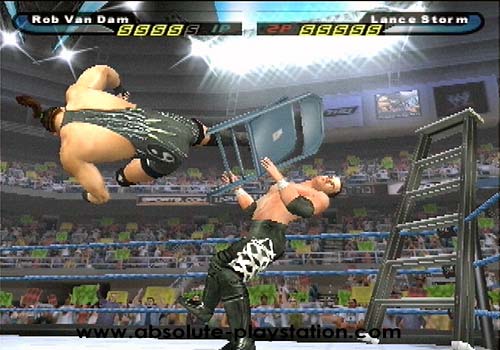 India
January 6, 2007 2:14am CST
I have seen WWE for many years. Sometimes blood flows like water.I do want to know whether it is real or not.Because some fights seem to be too artificial.
10 responses

• India
6 Jan 07
Yeah i totally agree with you, there's been lots of fakeness thats got into world wrestling entertainment. Elder people tel the wrestling these days is so fake compared to what it was in their times. Although they do it to make wwe look good and get more money but it doesn't look completely real.We can see a superstar moving a bit while lying just for the other superstar to get a special move in and make it all look real but it doesn't go well allthe time, sometimes it can be spotted very easily. Though this isn't the case with top superstars and all matches are not fake. But i hope someday this news will reach wwe ears and they'll train their superstars to counter fakeness.

• United States
7 Jan 07
i have taken the training befor but never made it in the big times and most of it is fake it is numbered like if you watch them they will wisper in each other ears that is when they are telling each other the combo that they are going to do like ex. they may say 26,14,10 and if you dont know what that is then you can get hurt but some times they really get in to a fight that is when most of the time the ser. steps in to break them up but mostly it is fake and rehurced on the bus from one place to the other and it is dec. who wins like weeks befor the match i went to chris adams school here in dallas tx but that was about 14 or 15 years ago

• United States
7 Jan 07
and as far as the blood some times it is eal and they get paid more for that they cut ther own selfs with a razor that is in the wraps in there hands or fangers

• United States
8 Jan 07
Wow, Chris Adams? Pretty prestigious scool. Didn't Austin train under him?


• United States
8 Jan 07
I have also watched WWE wrestling for years too. I think that some of it is staged. For example sometimes if you watch closely you can see they arent really hitting or kicking each other. But most of the PPV or specality matches aren't faked. But the outcome is staged I think.




• United States
8 Jan 07
The answer above mine is pretty accurate. They can get legitimatly hurt, yes. And many times, the bleeding is a result of cutting themselves. The endings of the matches are pre-determined well in advance, and the wrestlers work together to figure out how the matches will go. Very little is not planned out. Sometimes they do just go over the major points and call the rest in the ring, and sometimes, especially when one wrestler is new, they'll plan out the entire match spot for spot (a spot is a move). And sometimes it looks amazingly great, but sometimes you just wanna roll your eyes and change the channel. hehe

• India
7 Jan 07
well i guess teverything is fixed and decided who will win or not but the stunts and the blood is real i think watever it is it is real fun to watch

• India
7 Jan 07
Though it can be fake, they do get real. The blood oozes out is real but the match results sometimes pre-defined.