Failed my driving test :(

United States
January 6, 2007 5:33pm CST
This is my third time failing my driving test. Everyime I get in the car to take the test, I get nervous and freeze up. I start making bad turns, and get all jittery. Is it just me, or do people have a hard time passing their driving test? Does anyone have any advice on how to be calm while behind the wheel?
9 responses


• United States
6 Jan 07
I took driving lessons, and my instructor told me I was good to go. And then when I went to take the test, I forgot everything I learned and failed the test. One time I almost crossed while a train was passing through, and the driving test instructor got so scared that she was literally screaming at me.

• United States
18 Jan 07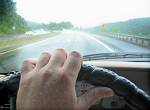 Driving is a MAJOR obstacle in my life. My fear of causing an accident (especially with my daughter in tow) has made me a 24 year old woman without a driver's license. It's getting to the point now that I absolutely HAVE to get my license and the thought of taking the driving portion of the test literally makes me shake all over. I'll share some of the advice that I've gotten with you:The day of the test forget about trying to remember everything because if you do that you'll more than likely forget something. By now most things should be instantanious. This one made me wrinkle my brow....chew gum, it naturally calms you down. I can't remember how it does this exactly, but I've tried it out and it does help. Start up a friendly conversation with the admistrator of the test. It'll take your mind off your nerves and it will show the tester that you are confident enough to carry a conversation while driving. Lastly, BUCKLE UP BEFORE YOU START THE CAR!!! You will fail before you even move the tires if you don't put your seat belt on as soon as you sit down. Good luck on your next try!

• United States
17 Jan 07
I let my driver's liscence expire and I had to retake my test years after I had done driver's training. I failed my test. I didn't study for it, thinking,i've been driving for years! well I failed it. They want you to do everything that you learned in driver's training classes, your hands have to be at ten and two.. etc. SO I'm going to have to retest soon. I"m glad i'm not the only one who has failed it!

• United States
15 Jan 07
Try to relax. I get nervous and stressed when I take any test, and when you're so nervous you don't get to focus on what you're doing. The worst thing that can happen is failing again, and that isn't a bad thing. You just have to keep trying until you pass. Pretend one of your friends or family is with you, instead of the driver from the dmv. Try to forget it's a test and you're just out practicing again. Good luck. :)

• United States
15 Jan 07
I remember when I had to do the driving test and it killed me. I was just like you jittery, nervous, worried that I would fail. I don't know really, all i can tell you is to be calm, have a good meal, and think positive and think about getting in the ride with your liscense...GOod luck

• Sweden
6 Jan 07
i once tried to go through driving lessons. it was a disaster. i flat a tire while i was driving on the main road. i almost brought the car into a big hole. i bumped the car many times before i get it out of the gate and before i get it back to the garage. when i am in the steering wheel, it seems that my nerves and my brain are all nervous. i don't know what to do even if i already know the basics. driving just scares me so much. and i never drove a car ever in my life after that driving class i had.

• United States
18 Jan 07
I didn't get my driver's license until I was 19 yrs old. And because I was so nervous also, I hired a driving instructor to help me. He taught me how to relax and pass the test in just a few hours! He even let me use his car because I was so comfortable with his car. That might be the best option for you. Hire a driving instructor telling the person you already know how to drive but need someone to help you get through you nerves and get some tips on what the test will be doing. It is worth a try. Best of luck!!!

• Sri Lanka
18 Jan 07
When I went for my driving test, my examiner was nervous and jittery. But after sometime he recovered. If you are nervous at the test, think of yourself in an emergency situation where you have to make quick decisions to save a life. I know cases where some have stepped on the accelerator instead of the brakes. So you have to keep driving in lonely roads and practise for about 3 months continuosly before going to the test.

• United States
6 Jan 07
Pratice, Pratice and Pratice some more! You probably (if you've haven't already) Go to drivers school. They are the best depending where you go too