Protest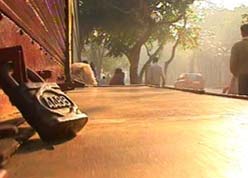 India
January 8, 2007 3:47am CST
In India protest by political party means calling Stoppage of Routine Life. This is called Bandh/Harthaal.This makes huge loss to national exchequer and paralyses day to day life.Several daily wage earners are put to great troubles and they find it hard to meet the daily expenes. Is it like this in your country the way to protest?
3 responses

• Ireland
8 Jan 07
Hi Hariharbhat! Yes I saw on the news last night the protests in India at the moment! They look quite violent and scary! Are you saying that in India people stop everyday life AS a ptorest, or are you saying that the protests cause so much disruption that they end up stopping everyday life? Yes it must be TERRIBLE for people making just enough for their needs, or for small businesses! In Ireland they do have protests sometimes. They normally seem to take place in Dublin though, and I live in Galway which is a smaller city so I'm not affected. I know however that before protest marches shopkeepers and businesses will often board up their shops and stay away, so it does cause serious disruption and loss of earnings for them.

• India
8 Jan 07
Fluffle, I mean the protests cause so much disruption that they end up stopping everyday life. The protests these days are hey day for the criminals who end up gaining some benefits. See what is going on in the land of Mahatma Gandhi !!!!!!

• Ireland
8 Jan 07
Yes - VERY very sad. I know that they cause a lot of disruption in Dublin City centre when they have them there as well. Luckily they usually only seem to last for one day there only! Lots of cars and buildings are damaged, and lots of shops are looted. There was a story from a recent protest march that really amused me, though. The police caught some people who had looted a clothes shop, and discovered what they had stolen. They had taken, almost entirely, a whole lot of expensive sports shoes that were on display. The ones on display were only for the one foot....

• India
9 Jan 07
One foot ..... you mean physically handicapped people.


• India
9 Jan 07
Recently concluded strike by AIIMS doctors in New Delhi spur some interesting judgements from supreme court. The question of whether doctors have the right to strike or not. Hearing a PIL filed by People for Better Treatment, a voluntary outfit, which sought a ban on strike by doctors, a Bench of Justices Arijit Pasayat and LS Panta asked the Centre and Medical Council of India to respond to the petition. The Supreme Court, however, enlarged the scope of the petition and framed general questions as to whether doctors and paramedics could strike work and whether the strike would amount to misconduct on their part. Finally the supreme court bench made it clear that there couldn't be a general principle which would be applicable for all cases. Issuing notices also postponed by the court, eventhough petitioners' senior counsel MN Krishnamani demands. So it is very difficult to repent the Bandhs, Strikes and Hartals.

• India
9 Jan 07
Yes Prasad, The honourable court has reprimanded the g8 minister Ramdoos.The person is after the great wellknown surgeon in the world and this shows to what extent our political bosses can go down. Three Cheers to Judiciary in India.