One sided Love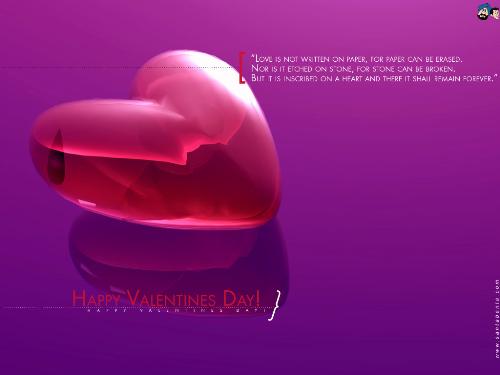 India
January 8, 2007 6:07pm CST
I think you would have been across this topic before.But still I want to discuss this as it is my personal problem too.I am a college going student and I have been in love with my college mate from a year.She seems damn good at her face and has a mirror cracking look.She has a magnetic attraction and I have been attracted towards her.she doesnot has any affairs with anybody yet.She knows me fully and she treats me as her best friend.I have never told her about my feelings but still she knows my intentions.I am the best option for her and I think she also likes me.The problem persists here that she has not shown any clear sign of it.Do you have any Idea as to how I can read her mind!!!!
7 responses

• United States
6 Feb 07
If you don't make a move, you risk never knowing what you could of had. It is a risk either way, take it slow. Ask her out for a dinner date, give flowers, and say hey...I'd like to start dating you, are you interested? Make it so she isn't uncomfortable to say no, otherwise you may loose a friend also. good luck, don't wait until it's too late!

•
6 Feb 07
Just go for it -- she either likes you or she doesn't...right? But think before you act, otherwise you could end up ruining your friendship forever -- and is it really worth it? There's no guarantee that she loves you too, but if you're sure, then you'll have to be honest with her, or you'll never know!

• New York, New York
6 Feb 07
Well look at it this way, if you never try then you will never know if she feels the same way for you. Wouldn't it be sad if years from now she told you she would have gotten involved with you if you had told her your feelings. Good luck.

• India
12 Jan 07
Hey dude..try to be open wid her..Ask her as to wats on her mind for u..Coz as they say gals neva let out their feelings until asked to do so,So y dont u better giv it a go,'n let it b the best....

•
6 Feb 07
That's not true! *Some* girls are honest -- I just think that this girl is playing hard to get -- which is mean, if she knows how he feels...

• United States
6 Feb 07
I agree with just about what everyone else has said. If you love the girl you have to make your feelings known to her in no uncertain turns. That is the only way you will know if her feelings for you are the same. The only thing you may risk in doing this is her friendship if her feeelings are not the same. It doesn't sound like you just want a friendship, so what do you really have to lose? Make the first move and you will probably be pleasantly surprised. It could be the begining of a long and prsperous romantic relationship on top of your friendship.

• Pakistan
12 Jan 07
I hear about one side love for many many times, i think it cant last for long. Love need the two both love each other so that last for a long time . Mary

• India
12 Jan 07
buddy tell u what... since u know she likes u, i suggest u make a move n try 2 know what she feels bout u if ur late then u stand nowhere girls never make things clear n let guys scratch their heads bout things like these come on yaar b a sport n go ahead all the very best!!! lemme know what happens