The most expensive car!!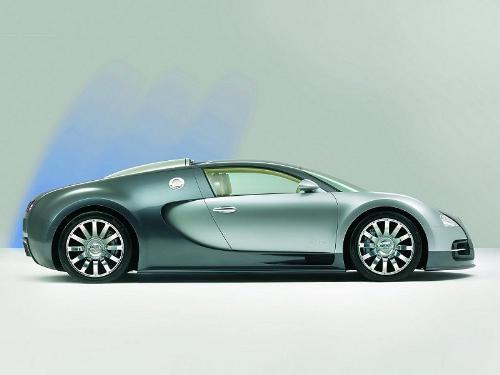 Hong Kong
January 8, 2007 10:59pm CST
Bugatti Veyron! The Bugatti Veyron 16.4 is currently the most powerful, most expensive and fastest street-legal production car in the world. Did you ever see that??I want to have one, maybe a day dream!! what is your car currently?
4 responses


• Sri Lanka
9 Jan 07
Wow! I have already written a cheque to buy that. Don't know where it is available. I too have a car almost similar to that. It is a 1977 model Toyota Corona. The problem is it is now old and noisy. So everyone knows about my arrival before hand. Although my friends tease me that my car is ramshakle and all the parts are noisy, I don't agree with them as there is one gadget that never make a noise. That is the horn.

• Philippines
9 Jan 07
really... how much a car cost? might as well be go for the counterfit one out of china. greetings. : )

• United States
9 Jan 07
How much is it exactly? And do you know the specs on it, like how much horsepower, etc.. I can';t find it anywhere. Oh actually 1,600,000 for a car.. Wow, over 400 miles per hour.(Topspeed) thats really fast. But what about the ferarri enzo? Oh thats only 1,000,000. Here tells the specs. http://www.rsportscars.com/eng/cars/bugatti_veyron.asp