Bottle breaking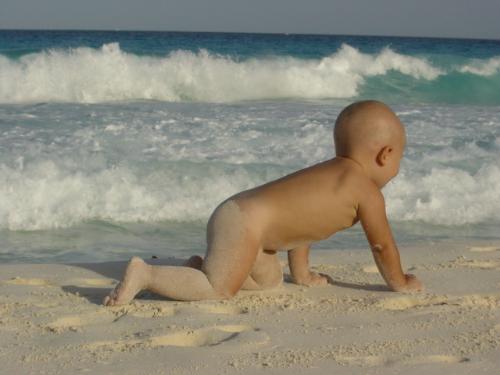 United States
January 9, 2007 1:31am CST
My daughter is thirteen months old and attached to her bottle. I broke my other children from their bottles before they were one. She seems to fume when I try to take it from her. I had her to where she would use a cup for about a week until my husband descieded on his own, that she could still drink from a bottle. I heard that it could have bad effects if you keep letting them suck from a bottle. So, how do I get rid of this affection that she has with it? What do you think is the most reliable way to be gone with it?
2 responses

• Philippines
9 Jan 07
my kids are 2 and 1 year old. up to now i am still feeding them with bottles. they already know how to use cups but when it comes to milk i used their feeding bottles. i gues theres nothing wrong with feeding bottles as long as you will not let your child suck it for a long time. because there a tendency that their teeth can be soaked in milk and may causes tooth decay.

• United States
9 Jan 07
Thank you for pointing out that it would cause tooth decay and thank you for commenting.

•
9 Jan 07
The best thing would have been to tell her that santa will take it and leave presents for it. You want to try and get her of it as soon as possible, the longer the harder it will be. I think it is terrible that your husband gave in after a week that you had her of it. Good luck.

• United States
9 Jan 07
She is verily one years old so I don't think that the Sant trick would work none the less I do agree with you about my husband.thank you for commenting.