gf/family?

Philippines
10 responses


• Indonesia
15 Jan 07
It is hard to choose but if my relation with my girlfriend is serious and there is no other solution, I will choose my girlfriend because she is my future family and the one who I want to spend the rest of my life with. Family is important but my happiness, my freedom, and my life is more important.

• India
11 Jan 07
100% its my Family, :) if one gf goes there can be other.

• India
11 Jan 07
I would definitely choose my family as they will always be around,but about a girlfriend aor a boyfriend , you never know.they might just leave you anytime.ofcpourse if it is ahusband or a wife we talk about then i would definitely support the husand or wife if they are genuinly right.but we have to understand that both go hand in hand.to choose one over the other is impossible.



• United States
10 Jan 07
Mannn..No competition. Family first always. You know what they say, blood is always thicker than water, because at the end of the day, you can always get another boyfriend or girlfriend, but you will never get another family.

• Canada
10 Jan 07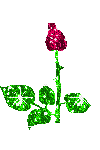 why choose, if your family gives me a why I should not see my b/f than I would take it to concideration but still see my b/f. It is my choice to see who I want to see.

• Philippines
20 Jan 07
go for your family.. but since im a girl, i think if you really love your girl then go for love!