Woo hoo SCA members...we are over here.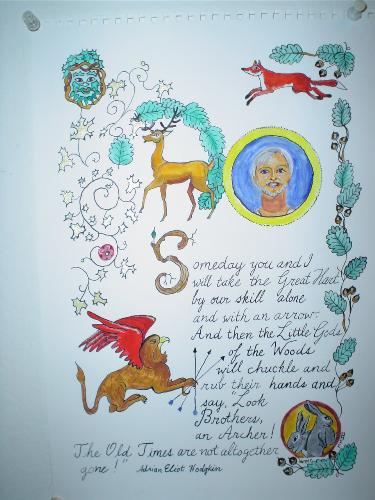 United States
January 10, 2007 2:30am CST
I know there have got to be a lot more SCA members on MYLOT than us four. Come on people...just add SCA to your interests list under hobbies. It won't hurt a bit I promise. Or should I say wouldst thou care to join us good and gentle folk so as to better know one another but not in the biblical way? (SCA stands for Society for Creative Anachronsim and can be found on http:www.sca.org)
7 responses


• United States
10 Jan 07
I wish I could go with you. They are great places to go for creative people. I get so many ideas when I go to one. Don't forget your camera.


• Canada
11 Jan 07
I'm SCAdian! Mundane life had taken over for a while, but I've been able to participate a little more lately. I started out in Central IL - Shire of Swordcliff, moved to the Rhydderich Hael in Aethelmearc, and now play with the Citie of Eoforwic, Barony of Septentria, Ealdomere. Good to see others here! ~Sara

•
10 Jan 07
I love the sca, just haven't been able to participate in a long time. Hopefully soon, more people will. I'm happy there have been at least a few sca people on here!

• United States
4 Oct 07
Hi! It's great to see some other SCAdians on MyLot! I'm originally from Meridies (Tennessee) and now live in Caid (southern CA). I'm also a student (at the age of 40) so haven't been able to play as much as I would like, but when I do I tend to play close to home around Al-Sahid and Dreiburgen.

• United States
11 Jun 07
I have been in the SCA for 6 years. I love it. I have had more fun in the SCA than in anything else. I get a sense of belonging and acceptance. Our shire is in middle Tennessee. It has gone through a lot in the 6 years we have been active. But, so have we. We have made some very good friends in the SCA.

• United States
10 Apr 07
Huzzah! Okay...will add. I am going to the local faire next weekend. I'm not actually a part of SCA but definitely enjoy the few faires I've been to.