Will Men in Blue ever discover winning ways?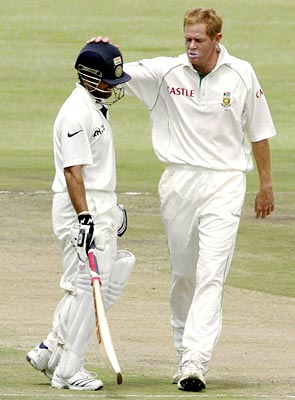 India
January 10, 2007 2:57am CST
Hi friends, do you think that is it possible for Team India to discover its winning ways. In the last 20 one day internationals they have won only 5 and it seems that as the world cup is round the corner do you think india can rediscover their form?
2 responses

• India
10 Jan 07
men in blue will bounce back,they've done it in the past,even in the last world cup when they started up woefully but ended up being runners up.and as far as last few games go,they were hampered by the absence of ganguly and yuvraj,which let their batting down.indians have bowled quite well in the recent past so just wait for them to thrash sri lanka and west indies and then go into the world cup with real confidence

• India
10 Jan 07
Passion , confidence all needed vitamins Team India is missing. I really think India will come bak wid a bang. But hats off u man, u r a gr8 analyst, i mean u track a record of hw many matches India ve won in last 20 ODIs. We really deserve to win, bt bcoz of some stupid reasons we never win. I think "Josh" wat we cal in hindi is very important. Team India will be back in the Cricket and will crush every team. All the best Team India