Do you think that marriage affects the relationship?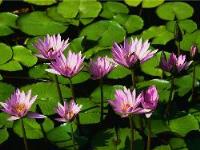 United States
October 2, 2006 3:52pm CST
I have heard that marriage affects the relationship. I am only a newly wed so i have only one thing that has changed since my marriage. That is the romantic sweet stuff my husband used to do has stopped. But everything is wonderful maybe even better. Please share your story, opinions ect...
7 responses



• United States
6 Nov 06
That is why you marry your best friend. Once you are married and living together, you can let your hair down and just be yourself. You stop trying to impress each other and just act naturally. Sometimes this is good and sometimes bad, I think living together first is a good thing because of this.

• Beaver Dam, Wisconsin
6 Nov 06
I think, after marriage, things do tend to fall into a routine and both partners don't always go that extra mile to make the other happy. But, the trade-off for that is security.

• India
14 Oct 06
i'm a bachelor but to my knowledge a marriage beings two ppl more close coz they share everything in their relationship, their is more of emotional concern for each others......

• United States
6 Nov 06

• United States
13 Oct 06
Yes, marriage has affeced my relationship to a degree, but not enough for me to be against getting married. The romance has slowed down, especially now that we have a baby. However, getting married has made our relationship stronger. There is more security, stability and trust. getting married was the best thing that I have ever done for myself.

• United States
6 Nov 06

•
12 Oct 06
I'm still not married to my partner, but things did change when we moved in together, it was as if we both felt like we didn't need to try and impress each other any more, it just makes us more comfortable with each other, we even fart in front of each other now too! That really is love and means we're comfy together.

• United States
6 Nov 06