When a partner works an odd shift, do you wait up?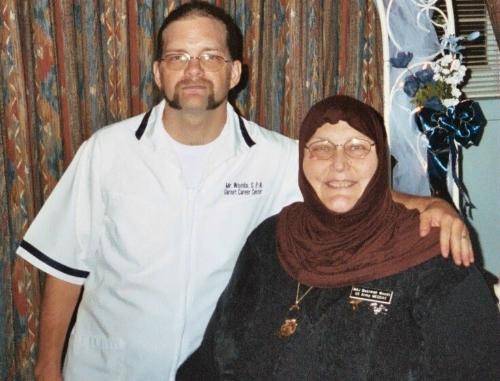 United States
January 11, 2007 2:21am CST
My husband works as a nurse during the night shift. I always wait up for him until he comes home. Usually I am on the computer or doing crafts, housework, etc. like any daytime person would. Then we sleep together during the day after I make breakfast. Our cats seem to keep the same schedule with us. They head for the bedroom and make themselves comfortable when we do.
4 responses

• United States
13 Jan 07
My husband works such odd hours it does not effect me anymore. One day he could work from 3pm till 11pm and the next day go in at noon and not get out till 2am!! He goes in when he is needed, and stays as late as he has to to get the job done. I guess that is the breaks when you are the boss. So I don't wait up for him anymore. We call each other a couple times a day. If I wake up and he isn't home, I call to say good morning. If he isn't home when I go to bed, I call to say good night!!!

• India
12 Jan 07
no! till few months back i used to wait till morning result i suffered hardly matters to him no positive response from his side.i had a severe backache.

• United Arab Emirates
11 Jan 07
oh well thats nice u have scheduled ur self according to your husbands schedule thats nice i never came across any one like u then:)tho its sweet!i am not married yet so i cant comment besides saying i would of den the same thing if uno i had any kids who had to wake up in the morning and give them breakfast make them ready for school!wel ur lucky!even ur cats have the same schedule!wow

• United States
12 Jan 07
My husband works during the day, but he does have to get up at 4am, and drives 2.5 hours to work every day. I get up 30 minutes before him and make his hot lunch, and get his things ready for work. I then stay up until time for him to come home and have his dinner ready for him. We then go to bed quite early. I sometimes get back up and get on the PC. I have trouble sleeping. But I feel he is a hard working man, and sacrifices a lot for us, so it is my place to make sure he is taken care of at home. If he was to ever work at night I would shift my schedule to his no matter what. I would want to have quality time with him no matter what time it was.