The new iphone (what do you think?)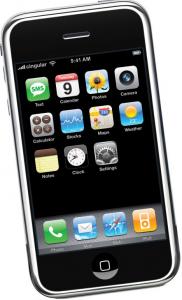 January 11, 2007 2:24pm CST
what do u think is the iphone really worth it as it will have many features as seen on this youtube video (http://www.youtube.com/watch?v=YgW7or1TuFk&NR) but will it have problems like many phones. e.g. bad sound quality, and much much more. My opinion is it would be a smash hit but i wouldnt now until i get one for myself.
8 responses

• India
12 Jan 07
its too good man. i waiting it to be launched in my country mostly it will be launch in 2008

• United States
11 Jan 07
It's always a tradeoff, to try to put a lot of features into one package and have it do all of them well. I'm interested, but I'll see what the early adopters say when the product comes out and they actually start using it. Since Apple's never done a phone or PDA before, I'd be cautious.

• United States
11 Jan 07
It is way to much for me. I am attached to my loptop. Cell phone is just a cell phone for me and I use it to make a phone call only. I have photostorage separate and I love to listen to radio. I am not big fun of ipod.



•
11 Jan 07
I freaking love it -- it's SO good -- it's got a lot of unique features that aren't avaliable on all phone models -- the only downsides, I would say, are that it's very large and might be hard and impractical to carry around, and that with it being so expensive, I'd be reluctant to use it in public places -- it's famous, after all.

• Philippines
11 Jan 07
yeah i heard about this.. this was launch just this week. well i hope it's features would work well

• India
12 Jan 07
Thanx for putting up its picture I have heard its a cool phone Do you know its price????