proven remedy of hair loss

India
January 11, 2007 11:07pm CST
some day before i was too worried of my hair loss but now i have lots more confidence in my therapy i am using now a days hope it will help lots of people around here, use combination of two homeopathic medicine which are 1.scalp tone tablets 2.jaborandi oil use both these for some time and you will see the effect. both medicines are from sbl-laboratory.
8 responses


• India
12 Jan 07
hey it will be availabel in pakistan i hope....go to any homeopathic pharmacy and ask them for it.....

• India
12 Jan 07
i don't think it'll be availlable n pakistan,but instead of going for this unproven method of treatment why dont you use minoxidil

• India
12 Jan 07
do you know the meche nism of action of minoxidil??????


• Sweden
12 Jan 07
interesting! how long have you been using this? is this a premixed preparation or it's up for the person who's gonna use it to mix the two together?

• India
12 Jan 07
please dont make a pudding...???? tablets are means to be ingested and oil is meant for applying externally....u need not to mix them take as such

• India
12 Jan 07
hey its mechenism of action is to increase blood circulation to the whole body so dont expect that it will work only on your head...and more important its not for long term use it may cause high blood pressure and have wean off action with time.

• India
12 Jan 07
Thank you for sharing the information Umesh. I have a cousin who is very concerned about hair loss and he is losing them real fast. Hope this works for everyone.

• India
12 Jan 07
its ok leo but remember you have to use it for regular basis to be efefctive as u know about homeopathic it will definetely work its my personal experience...

• India
16 Jan 07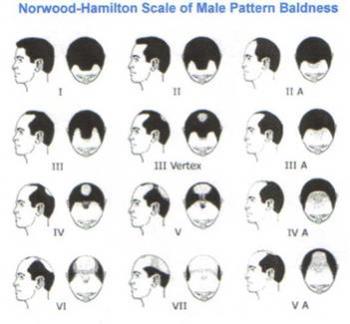 Several home remedies have been found useful in the prevention and treatment of the loss of the hair. The most effective among these remedies is a vigorous rubbing of the scalp with fingers after washing the hair with cold water. The scalp should be rubbed vigorously till it starts to tingle with the heat. It will activate the sebaceous glands and energise the circulation of blood in the affected area, making the hair grow healthy. Amla oil, prepared by boiling dry pieces of amla in coconut oil, is considered a valuable hair tonic for enriching hair growth. A mixture of equal quantity of fresh amla juice and lime juice used as a shampoo stimulates hair growth and prevents hair loss.