Safari browser for Windows from Apple ?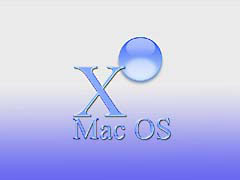 United States
January 12, 2007 3:50am CST
Mozilla thinks so, whats your take ?
5 responses


•
14 Jan 07
That I have to agree with, its the same sort of thing with software designed for Luinux being ported over to windows. I like the idea of Safari being ported over to windows but purely from a webdev testing purposes. I believe there are enough browsers and software available for Windows systems, and there really isn't a need for other platforms to start porting their software over. I ahve two mates who both use Mac OSX and they actually run a version of windows either as a dual boot solution or as a virtual system. These seems to be the way alot of Mac users get the benefits of both worlds. If you look around long enough you will be able to find a version of Mac OSX which will run on a Windows system (can't remember the link but have seen it running).

• United States
14 Jan 07
Some people think Apple would be better off not porting its software to Windows and keeping the 'Mac experience' unique to their own platform.

• Australia
13 Feb 07
Why not? Having more option for everybody is a good idea. I used to be Safari user on my Mac though, and while it was a pretty good app, I've long since switched to Firefox. Some codes and scripts don't work on Safari though so maybe they could look into that.

• India
15 Jan 07
well i actually seen the safari browser and used it in my college and it's better and the best among than web browsers.....i want the safari browser for windows but couldn't find it...