Wht if my best friend Proposes u

India
January 12, 2007 3:57pm CST
i and my best friend r togather from child hood..we both share each and every happy and sad movements togather... but from last month he suddenly changes... and yesterday he promosed me and said he loves me...and wana get married....i cant say a single word to him... what should i do....
8 responses

• Philippines
13 Jan 07
go for it! you know each other like no other. congratulations!

• India
17 Jan 07
as far as i have heard best friends can be best life partners. you can go for it. But before taking any decision, give it a second thought. try to analyze whether he really loves you and you too have the same feeling or not. then only you take your decision.

• Philippines
17 Jan 07
if u do feel the same way too.. if u do love him the same way he loves you.. better go for it my friend. who could be a better lover than our bestfriend!! happy for u..congrats!!!

• United States
15 Jan 07
If you want things to stay like they are you have to tell him the truth. On the other hand you two, being friends, will make a great marriage. It's all really on if you are ready for marriage or not.

• United Arab Emirates
15 Jan 07
If you have always treated him as a good freind .. just be frank with him.

• United States
15 Jan 07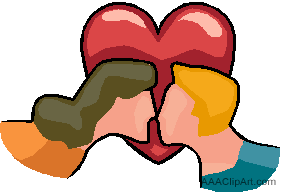 Question is, do you see this man as marriage material? If so, then do you want to take this relationship to the next level with him? Can you see yourself having children with this man? What happens if this is a crash & burn romance, can your friendship survive? Only you can answer these questions and make the decision. I married a man who I consider my friend because of the discussion that we are able to have. Most young marriages are based on infatuation & lust. It seems as if you might have a solid foundation to work off of. Good luck in your decision.

• India
15 Jan 07
after reading our heading i would say, I will refuse if he proposed to me,lol. But seriously you must consider his proposal. Do you feel the same way,do not get pressurised by the thought of friendship getting over. I think friends make great life partners because they understand you so well. If you like him too say yes and you will not regret it, I promise.

• Zambia
15 Jan 07
The best relationships are born from friendships.You everything about each other,every tiny little detail.You should definately go for it.